Diversified Services. Uncompromising Quality
Commercial Kitchen Floors
If you only knew tile flooring in your commercial kitchen will look like this in a few years would you still installed it?
The answer is obvious. But why people still installs this type of flooring on their demanding commercial kitchen floors? With all those unavoidable spills & drips floor will have throughout the day, is going to make it very hard and will take long time to clean at the end of the shift. And even with using all that harsh cleaning solutions floors with porous grout lines will only clean and sanitize to a point.

We think the number one reason is the Lock of Knowledge is why people still installs tile flooring with grout lines on their commercial kitchen floors.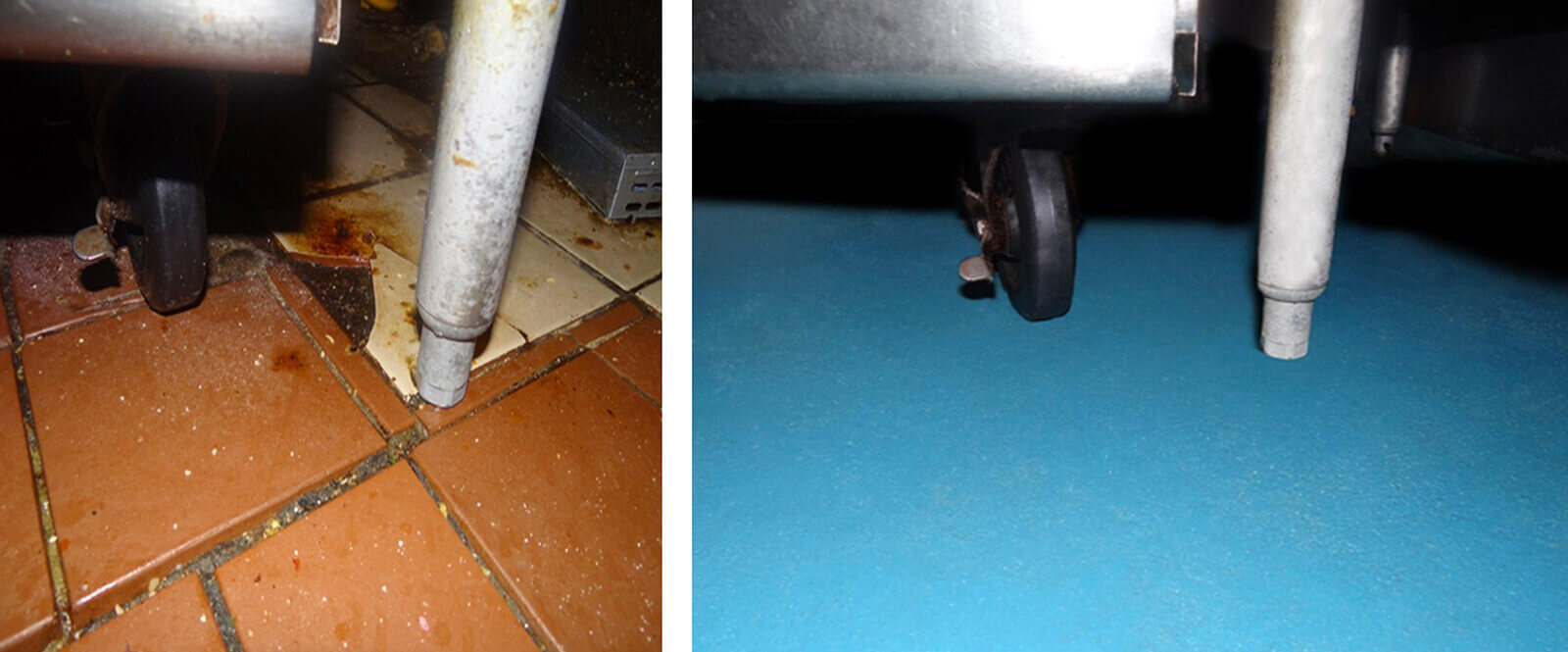 For kitchen managers, is nothing is more satisfying then having a safe, nonskid easy to clean quality floors in their commercial kitchen.

With high impacts, abrasions and chemical resistant nonskid seamless flooring system; cleaning at daily wash downs accompanied by a squeegee are all that's necessary. With the floor sloped down to the drains, excess moisture, the risk of slips and falls and bacteria growth caused by standing water have all been eliminated.
If you're unsure and need help determining which flooring system is right for your kitchen, you can always call us to discuss your flooring options with a friendly professional. Whether, you own a local deli, commercial kitchen, butcher shop or restaurant that need new high performance flooring we can help. At Old Stone Restoration & Installation Corp., we have been installing and as well as restoring many flooring systems on Long Island since 1990. And we'll be glade work with you to help you compare and select a right seamless flooring system to suit your needs.
We provide free consultation for most locations on Long Island
Begin With On-Site Estimate for Your Commercial Kitchen Floors
Explore More Our Services