Diversified Services. Uncompromising Quality
Epoxy/Urethane Mortars
For your waterproofing needs! Our outdoor tolerant deck coatings are ideal for small residential decorative projects and larger parking deck structures.
These outdoor tolerant coatings are UV resistant, extremely flexible, and provide excellent waterproofing characteristics. With a variety of decorative options, old deteriorated concrete can easily be renewed into an attractive, durable surface. This easy to install system can be applied in a variety of exterior residential, commercial & industrial areas.
Common Use Sites
Forklift Traffic Areas
Steel Wheel Traffic Areas
Food & Dairy Industry
Pulp & Paper Industry
Cold Storage Areas
Manufacturing Areas
Epoxy Mortar Formulations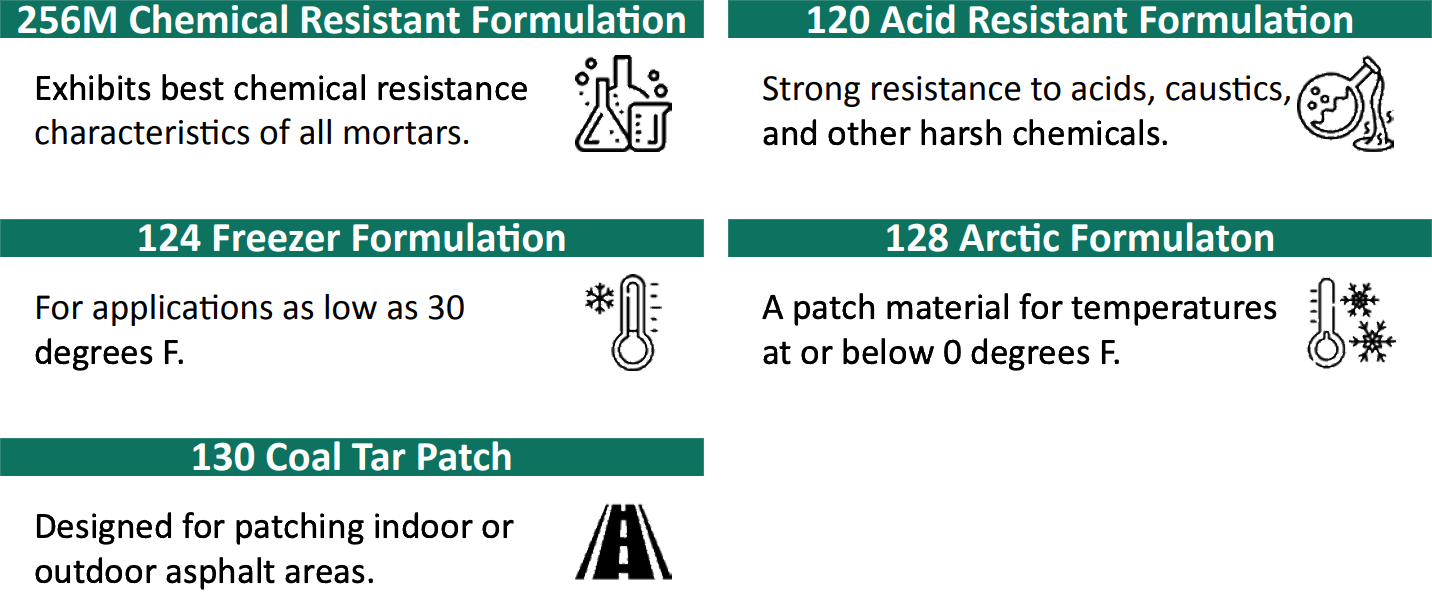 Available Color

NOTE ON MORTAR/SLURRY COLORS: The above colors are shown as close as possible. Due to screen and print limitations, you should consult an NPI representative for physical samples for the most accurate representation. Colors may vary from batch to batch and product to product. The colors displayed represent the liquids portion of the products. The addition of aggregate will alter the color.
Product Features
Great physical strengths

Highly chemical resistant

Great for resurfacing damaged concrete

Excellent wear characteristics

Special formulations available
We provide free consultation for most locations on Long Island
Begin With On-Site Estimate for Your Epoxy/Urethane Mortars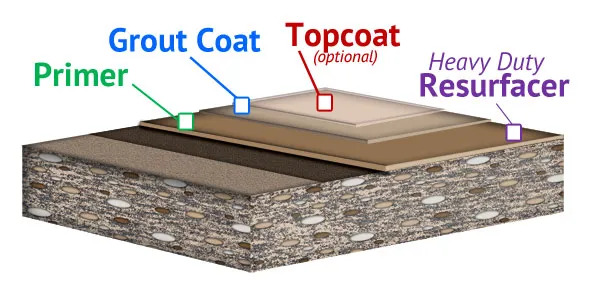 Profile/Appearance: approximately 3/16" to 1/4"
Epoxy Mortar is a heavy duty, troweled floor topping that can be used to patch or resurface concrete, metal, and wood floors. These systems are typically used to resurface older, damaged concrete or to protect new concrete in high traffic, abusive industrial facilities. Mortar products offer higher impact resistance and greater compressive strength than concrete. These floor systems are extremely durable, resistant to wear and tear, and can withstand a wide range of chemicals.
Special Formulations:
Acid Resistant Formulation

Freezer Formulation

Arctic Formulation

Chemical Resistant Formulation

Coal Tar Formulation

Cove Base Mortar (for easy cove construction)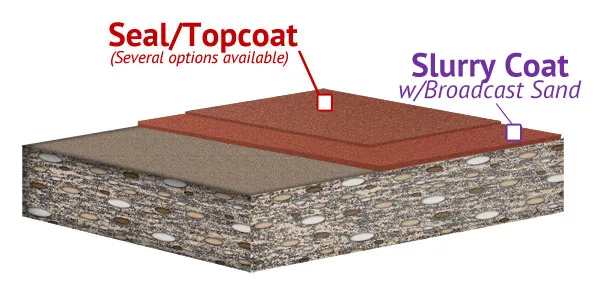 Profile/Appearance: 3/16" to 1/8"mils
Urethane Mortar/Slurry systems have good thermal shock capabilities and are a great choice for hot wash down areas. These systems are recommended for resurfacing areas where a durable shock resistant surface is needed. The system also exhibits good freeze/thaw stability and cures down to 45 degrees F. The products are packaged with resin/hardener liquids, aggregate bag, and dry pigment powder additive. Slurry and mortar formulations available.
Several options are available to customize these systems including:
DECORATIVE:
Decorative appearance achieved with a decorative quartz broadcast

CHEMICAL RESISTANT:
Utiliizes a novolac epoxy topcoat for added chemical resistance

THERMAL RESISTANT:
NP903TC topcoat should be used when good thermal shock capabilities is required
For more details on this product spesification, please examine our brochure.
Explore More Our Services
Top