Diversified Services. Uncompromising Quality
Grocerey-Retaile Stores
Customers always have multiple choices when it comes to their favorite grocery stores. For supermarkets and grocery stores, part of staying competitive means providing an inviting atmosphere and a floor plan that is intuitive and easy to follow. When choosing a grocery store flooring system, it is also important to keep in mind the type of traffic the floor will be experiencing on a daily basis, as well as how it will be cleaned and any ongoing maintenance concerns. At Old Stone Restoration, we understand that time spent repairing a deteriorating supermarket floor or performing maintenance tasks like waxing or polishing is time when the grocery store is not serving customers. That's why we specialize in highly durable and low maintenance epoxy, urethane, and MMA floor coatings so you can stay open longer hours without worrying about costly maintenance, repairs, and touch ups. Epoxy Floors or Polished Concrete for Grocery Stores are durable and hygienic.
Many grocery stores are open 7 days a week, with some operating 24 hours. Even those have daily downtime may experience a relative consistent, flow of customers entering the store, many of whom push heavy carts up and down the aisles. For a supermarket or grocery flooring system to function well, it needs to be able to withstand heavy foot and shopping cart traffic, as well as forklifts, dollies and other equipment used to take in deliveries and restock. Polished Concrete or Epoxy floor coatings are ideal for the job. This type of flooring, depending upon the selected system, can significantly increase the bearing strength and abrasion resistance of the concrete slab over which they are installed.
If you're unsure and need help determining which flooring system is right for your store, you can always call us to discuss your flooring needs with a friendly professional. Whether, you own a local bagel shop, convenient store or a supermarket that need new high performance flooring we can help. At Old Stone Restoration & Installation Corp., we have been installing and as well as restoring many flooring systems on Long Island since 1990. And we'll be glade work with you to help you compare and select a right seamless flooring system to suit your needs.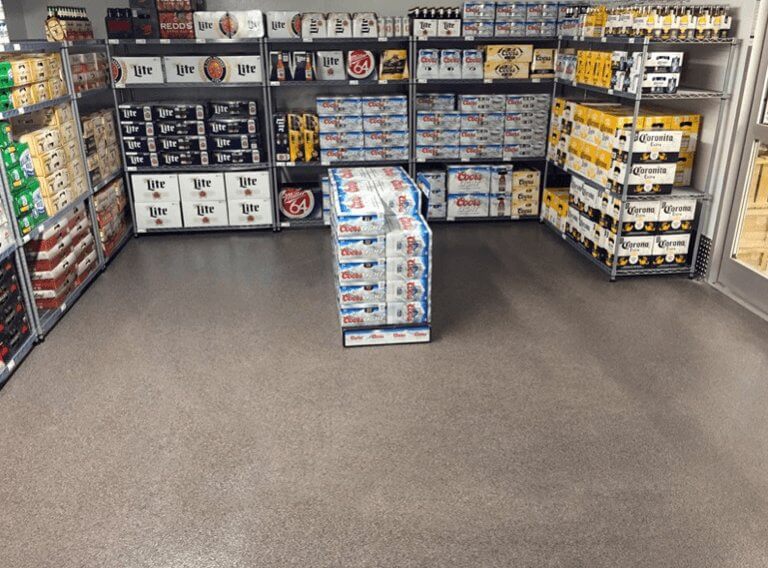 We provide free consultation for most locations on Long Island
Begin With On-Site Estimate for Your Grocerey-Retaile Stores
Explore More Our Services