Diversified Services. Uncompromising Quality
ESD/Anti Static System
Electro Static Dissipative (ESD) flooring systems are used in industries where static control is required. Unlike conductive wax finishes that can lose electrical properties shortly after application, these products will stand the test of time. The electro powders used will not slough off or abrade away in any type of environment. We have many products and color selections available for anti-static flooring. Our selection includes thin mil decorative systems as well as high build overlays.
Common Use Sites
Follows ADA, USDA, FDA and OSHA Guidelines
Pharmaceutical
Processing Areas
Data Centers
Electronics Assembly
Laboratories
Packaging Lines
Laboratories
Plastic Manufacturing
Packaging Lines
NMR Rooms
AGV Warehouses
Electronics Assembly
Clean Rooms
Processing Areas
Nuisance Static Areas
These floor systems are intended to help control electrical static build up that is generated from foot and wheeled traffic. ESD flooring helps to dissipate damaging electrostatic discharge. These type of floors are often a necessity in environments that manufacture electronic equipment and flammable or combustible materials. Our products provide permanent antistatic properties for the lifetime of the coating system. Available for use in thin mil or high build systems.
---
System Build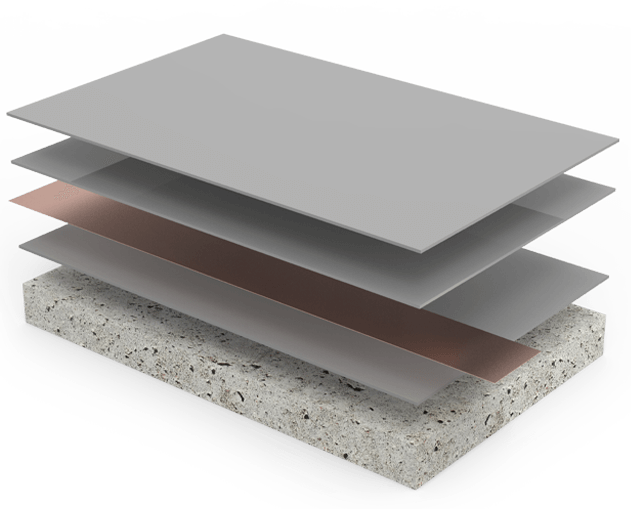 Topcoat – Static Dissipating Urethane Topcoat
Body Coat – ESD High Build Coat
Grounding – Install Copper Foil Tape to Ground
Primer – Conductive ESD Primer
Prepared Substrate – Concrete Surface Profile (CSP) of 2-3
ESD ANTI-STATIC SYSTEM
Profile/Appearance: 20-30 mils, solid color.
These systems are designed for industrial floor applications where static control is required.
Benefits of using ESD Systems
ESD is a solid color, seamless flooring system consisting of 100% solids epoxy. ESD provides a static dissipative (106-109 ohm/square) surface with a smooth high-gloss finish. Resistance readings are consistent for the floor and are not affected by environmental conditions. At a nominal thickness of 24 mils, this system also provides the additional protection associated with industrial floor coatings.
Follows ADA, USDA, FDA and OSHA Guidelines
We provide free consultation for most locations on Long Island
Begin With On-Site Estimate for Your ESD/Anti Static System
Illustrated Ground Methods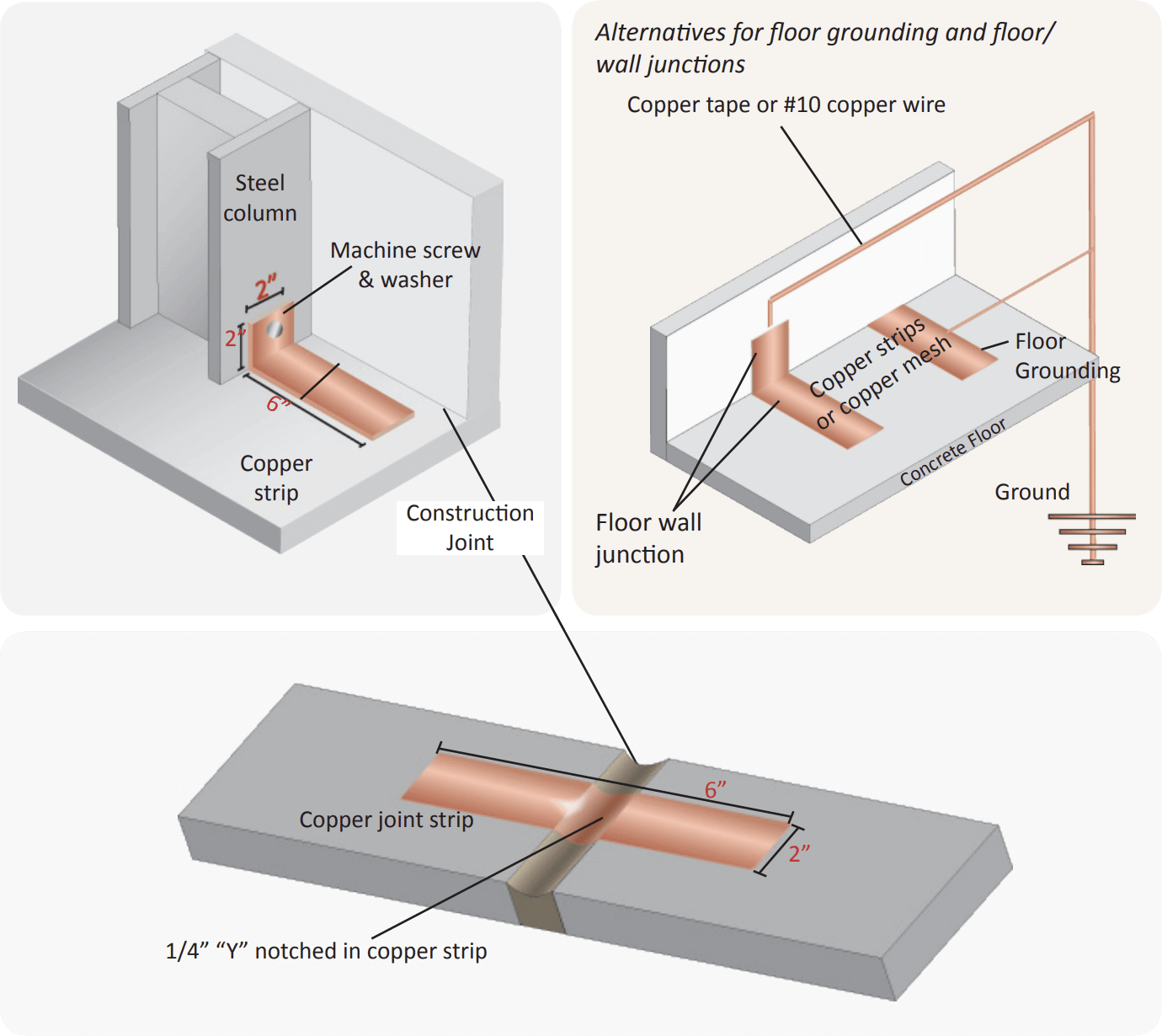 Color Selection
Clear, White, and Black also available. Special & Safety Colors are available upon request.
For more details on this product spesification, please examine our brochure.
Explore More Our Services